Commonly referred to as 'The Rainbow Nation', South Africa complements its hallowed nickname with the promise of vibrant cultures, extraordinary natural beauty and a significant dose of the African spirit you won't find on any other continent.​
Africa's most developed nation, South Africa presents the ideal introduction to this astonishing continent, offering a tempting blend of untamed and wild natural splendour with contemporary and exciting urban settings.​
Come to South Africa to discover Cape Town's laidback lifestyle, chase the notorious 'Big 5' on an unforgettable game drive through Kruger National Park, feel soft sands between your toes in Durban and trace spectacular vineyards and valleys on the picturesque Garden Route.
South Africa has a subtropical climate with average summer temperatures of around 30°C. Being in the Southern Hemisphere seasons are reversed:
Summer:
(Mid October to Mid February) Hot weather often with short lived thunderstorms in the afternoons. The Western Cape being the exception to the rule has a Mediterranean climate and gets its rain fall in the winter months.​
Autumn:
(Mid February to April) Often described as the best time to visit South Africa, autumn has warm, sunny days with very little rainfall over the entire country. It's warm but not too hot, getting cooler as the season progresses.​
Winter:
(May to July) High-lying areas experience dry, sunny days and cold nights. The KwaZulu-Natal coastal area as well as low-lying areas of Mpumalanga and Limpopo offer sunny, warmish days with virtually no rain. The Western Cape experiences cloudy, wet days interspersed with some warm sunny days, many would liken it to a typical British summer. Finally, the high mountains of KwaZulu-Natal and the Drakensberg Range will normally experience some snow in the winter.
Spring:
(August to Mid October) Sunny and calm conditions with temperatures beginning to rise to 25°C – 30°C in the day with the evenings remaining fresh and cool. This is an excellent time to visit the country.
Start your trip to South Africa
Enter your details on our pre-register page and we will be in contact with suggested itineraries and quotes for your trip.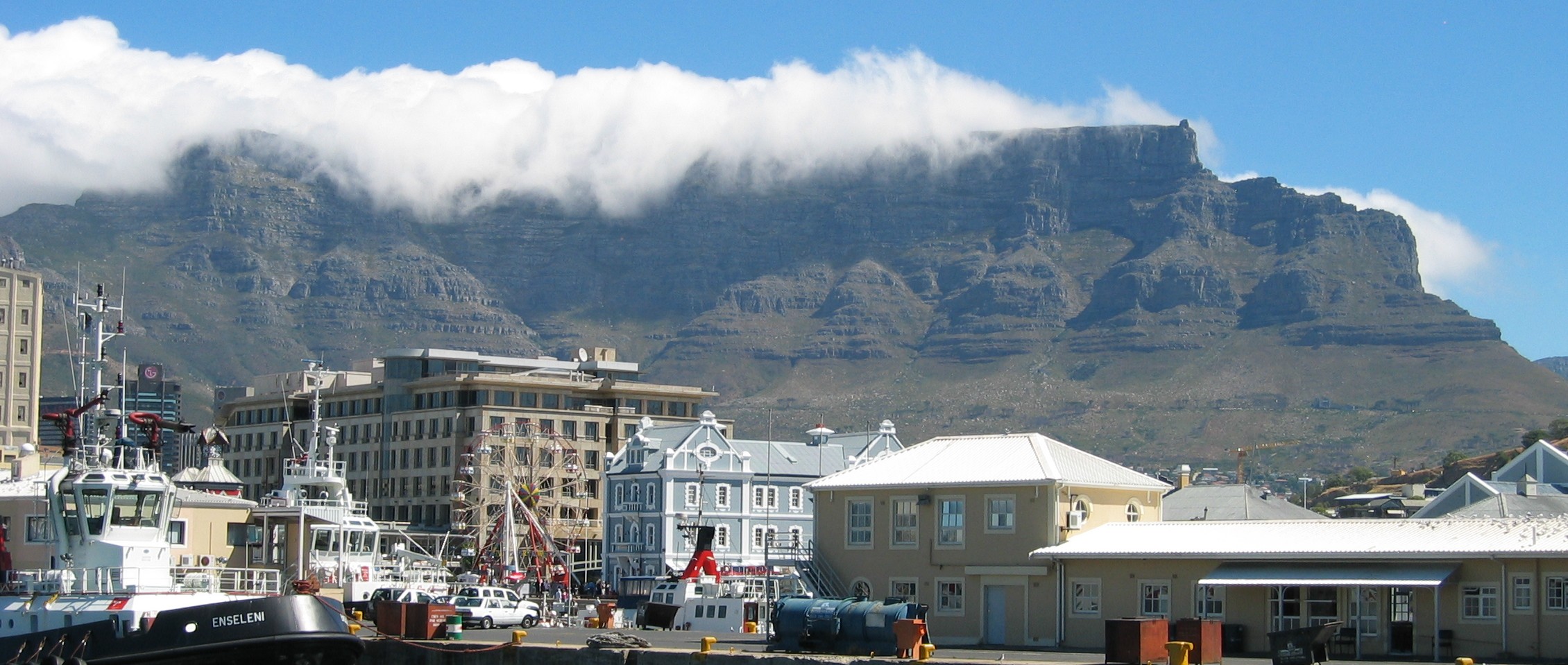 Top 10 things to do in South Africa:
Take the cable car up Table Mountain.

Visit Robben Island and relive history at the site of Nelson Mandela's imprisonment.

Enjoy dramatic mountain scenery and taste world class wines as you visit tranquil

Cape vineyards and pretty towns.

Stay on a game reserve with a chance of seeing the Big Five.

Visit the Anglo-Zulu battlefields where famous battles of Isandlwana and Rorke's Drift took place.

Ride the luxurious Blue Train.

Visit Soweto, South Africa's largest township.

Go hiking in the Drakensberg Mountains.

Dive with Great White sharks.

Play golf at a top resort.​
A few facts:
Population: Approximately 50 million people live in South Africa which is roughly twice the size of France.​
Time Zone:
South Africa is 2 hours ahead of Greenwich Mean Time​
Tipping:
Tipping in South Africa is widely practised as many employees will not be earning a large basic wage and therefore rely on tips to help financially. An acceptable amount is 10-15% in restaurants and to safari guides, with smaller amounts to taxi drivers, petrol pump and car park attendants, and housekeeping staff.